The new x-ide collection, technique, colour and material
Contemporary, elegant and innovative. These are words to describe X-Ide eyewear, a brand produced by Immagine98 which has always been known for the distinctive, original pieces it has to offer.
The diamond coating is the hallmark of the latest collection, which is now writing a new chapter in the history of this brand. For the new acetate prescription frames, the same process already applied to metal frames is used, taking its inspiration from the world of goldsmiths. It involves manual engraving, using a small tool that scratches the material in a meticulous way.
The glasses now feature this craftsmanship made with different facets on different parts of the frame, thus adding a unique, sophisticated touch to each model. As can be seen in Tortuga, Aruba and Cuba, in which the diamond coating on the end piece or on the brow bar is underlined by contrasting shaded colours – including sand/teal, cyclamen/transparent pink, smoky crystal/streaked grey – obtained thanks to bonding acetates in different colours to both the frame front and the temples.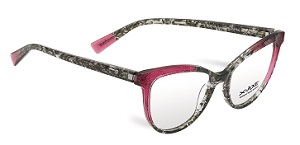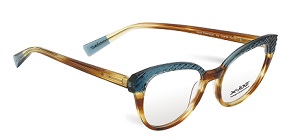 The bonding technique also outlines the shape of the Guadalupe and Martinica models. The first has an accentuated squared cat-eye shape, with green, purple, cream or black profiles that stand out on the transparent or shaded crystal base of the frame. We find the same chromatic concept in Martinica, with hexagonal lenses highlighted by touches of burgundy, blue, cream or sand.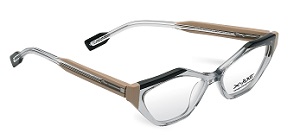 Made of metal, on the other hand, we have Paros and Samos, two unisex pairs of glasses. The classic double bridge is now given a contemporary twist: the first has wide, round circles while the second has a clean, squared line. The common denominator is the wider and more coloured profiles on a classic gun metal, gold and palladium base.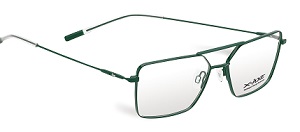 Thanks to painstaking attention to detail, the study of colour and research into materials, X-Ide gives a unique, tailored touch to its proposals. The result is the creation of models that are always in step with the times and rigorously Made in Italy.