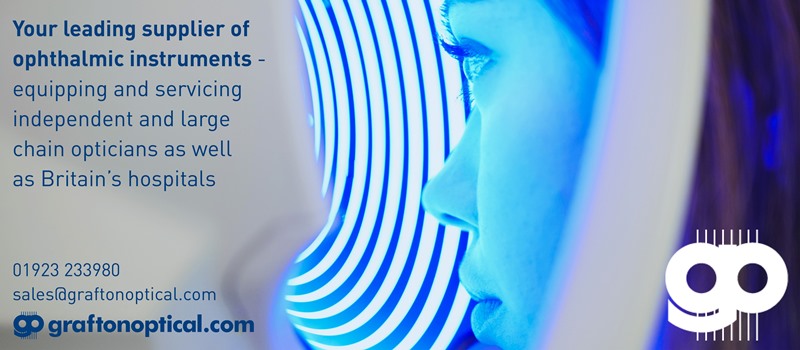 Grafton Optical 
Grafton Optical is one of the UK's leading suppliers of ophthalmic instruments, equipping and servicing independent and larger chain opticians as well as Britain's hospitals.
To view our extensive portfolio of products, please visit the Grafton Optical website where you can browse our range of diagnostic and refraction equipment, furniture, practice essentials and the specialist Grafton Dry Eye Centre.
We also have a range of refurbished pre-owned equipment that is also available to view on the website.
You can buy all of your everyday practice essentials in our online shop, with FREE DELIVERY on UK mainland orders over £130.
For more information or to arrange a quote or demonstration of any of our products please email sales@graftonoptical.com or call us on 01923 233980.