Meet the new 100% natural and sustainable limited edition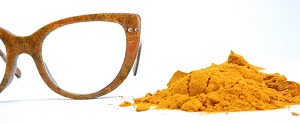 Edinburgh-based design studio Hemp Eyewear has released a new innovation using sustainable, natural materials. Pioneers of the world's first hemp fibre eyewear, the brand has created a new optical frame using organic hemp combined with turmeric – a bold and vibrant spice used since ancient times as a natural dye.
Pushing the boundaries of sustainable design, see the signature seven-step process.
The Turmeric option is one of a range of natural pigments used in the collection, from blueberries to beetroot, complementing the bold, cats-eye style.