Seeing the "new-normal" through Tinted Spectacles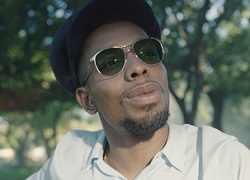 Step into spring: Transitions Optical supports the rebound of UK stores during the warmer season with a new strong media plan.
Spring is all around us, and it is time to enjoy light and life at its fullest! In the current scenario it is key to showcase to eye care professionals the benefits of promoting Transitions® lenses. To achieve this purpose, Transitions Optical is excited to announce its strong 2021 media presence starting from May. This campaign is expected to reach over 90 million people, supporting optical staff bringing consumers back in-store after lockdown.
To maximise traffic to stores, Transitions Optical has a multi-channel approach regarding its consumer media presence: a 5-week connected TV campaign – broadcasted on Virgin Media TV, Channel 4, Channel 5, ITV, SKY, BT Sport, and STV – will be further amplified by a 4-week digital campaign in June including online videos on YouTube, targeted presence on social media (Facebook and Instagram), and also targeted display adverts, along with paid search ads and additional social media activities throughout the year.
The aim of this consumer campaign is to attract permanent glasses wearers of all ages and reach them on their most used platforms. Consumers with an interest in optics are also targeted to drive traffic into store. Opticians, be ready to welcome existing and new wearers!
Alongside this campaign, Transitions Optical is also targeting eye care professionals with a 4-week burst on social media, especially LinkedIn. Starting in May, the campaign provides them with key benefits, reasons, and tools to recommend Transitions lenses to more of their customers.
A NEW TV SPOT highlighting PROTECTION in STYLE!
Highlighting the multifaceted nature of Transitions Lenses, the TV spot showcases the versatility of the lenses for indoors and outdoors use and show that Transitions lenses are for all: different personalities, lifestyles and age groups can benefit from them: teenagers, millennials, baby boomers, sporty, fashion-forward, business-focused… offering individuals visual performance, protection, and style – all in one accessory.
This TV spot emphasises the latest innovation of Transitions® Signature® GEN8™ with its large choice of tints: beyond the iconic colours (brown, grey and graphite green), GEN 8 is also available in 4 trendy Style Colours – amethyst, sapphire, emerald, and amber.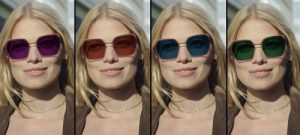 ONLINE VIDEOS
Starting in May, some dynamic videos will show the magic of Transitions lenses on the most popular social media platforms!
This campaign is a great opportunity for ECPs as it facilitates their recommendation to a wider audience of spectacle wearers. Supporting point-of-sale and digital assets are available to eye care professionals now.
Over the past 15 years, Transitions Optical has continually invested in multimedia to build awareness of its light intelligent lenses and to encourage spectacle wearers to consider their benefits, while asking and enlisting eye care professionals' feedback. This is how Transitions became the number one spectacle lens consumer brand, in terms of awareness. It is also the number one eye care professional recommended photochromic lens brand globally.
Responsible recycling of waste by optical and optometric professionals and their patients/customers