Positive Impact signs Scotlens to grow the Ortho-K market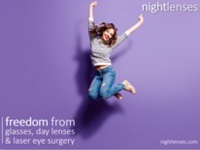 Positive Impact will be celebrating at 100% Optical on stand L350 that it has teamed up with Scotlens, a growing independent custom-fit contact lens manufacturer based in Scotland.
The announcement heralds Positive Impact's move into the lucrative Ortho-K 'night lenses' sector which is expected to experience significant growth over the next few years.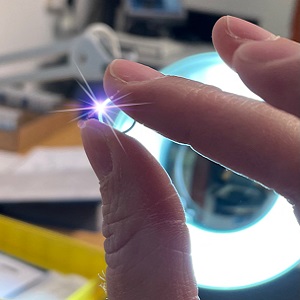 The aim is to combine the entrepreneurial and innovative flair of Scotlens with the knowledge and experience of Positive Impact, to lead the charge in the Ortho-K night lenses space in the UK.
In 2021 Scotlens made a bold move with the launch of its public-facing website, nightlenses.com. The high-impact marketing campaign, and the rebrand of the company's Nocturnal Ortho-K lens, featured an innovative, on-trend, 'night lens experience.'
Explaining the background to the new collaboration, Positive Impact's Marketing and Professional Services Director, Nick Atkins, said: "Since my first involvement with an Ortho-K product 17 years ago, I've been surprised at its slow adoption into a more mainstream contact lens option. Its use in myopia control hasn't moved things along either, in fact I believe it's hampered its adoption by it becoming pigeon-holed for this use.
"We share Scotlens' enthusiasm to disrupt this space and get patients demanding 'night lenses' from their independent contact lens specialist. Patients will love the freedom they give compared to conventional contact lens wear."
Positive Impact's Managing Director, Maxine Green, added: "Having worked with Ortho-K in past roles, Nick and I have been looking at the opportunity to introduce an Ortho-K lens into our contact lens portfolio for some time.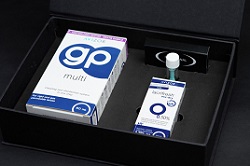 "As with everything in our portfolio, we were waiting for the right product at the right time. Once we'd spoken with Scotlens about their plans for Nocturnal and the promotion of 'night lenses,' we knew this was the one. I'm confident that access to our extensive independent customer base, combined with their vision to promote 'night lenses' to consumers, is a recipe for mutual success."
Scotlens' Managing Director, Tom Griffiths, said: "Evolution and innovation only succeed with great operational execution, which is where we were lacking. Positive Impact has the experience we need to grow night lens sales. Our Nocturnal night lens is a perfect fit in their stable of products and there is a natural chemistry between us, which is important.
"Both companies share the philosophy of small independent businesses keen to punch above their weight," he added. "Positive Impact is the ideal company to represent us and our products.
"We would encourage anyone keen to grow revenues, while transforming patient's lives with night lenses, to step forward and contact Positive Impact. Join us. Join the #nightlenses revolution," he concluded.