Optomed launch new E-Safe disposable eye cups for hygienic retinal imaging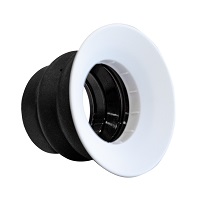 Optomed E-Safe is a single patient use disposable eye cup that can be used with Optomed Aurora and Smartscope cameras offering safe and hygienic retinal imaging for the patients.
Finnish medical technology company – Optomed – have launched their newest accessory for their handheld fundus cameras – the "E-Safe Disposable Eye Cup", which will be available to order from Mainline Instruments from 7th June 2021 in the UK.
The disposable eye cups can be fixed to the camera and changed between each use meaning no cross contamination between patients and no cleaning fluids need to be used near the lens.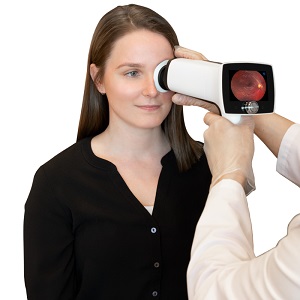 Optomed specialises in retinal imaging devices and solutions and their handheld fundus camera, the Aurora, has revolutionised the handheld imaging space in ophthalmology.
Their products are easy to use, mobile and modern allowing clinics to screen for various eye diseases, such as diabetic retinopathy, glaucoma and AMD. Mainline Instrument's partnered with Optomed to bring the UK market an innovative solution to mobile screening.
As an exclusive supplier for Optomed in the UK, Mainline Instruments Business Development Director, Jack Hawkins commented on the new product release;
"The new accessory is a welcome addition to an already incredible product. Patient safety and hygiene has been paramount during the pandemic and this is another way to get back to normal eye examinations in sanitary settings keeping both the clinician and patient safe."
For more information about the Aurora and E-Safe disposable eye cup accessories, contact Mainline Instruments