MONDOTTICA INTERNATIONAL and VIVIENNE WESTWOOD announce New Eyewear Licence Agreement
Mondottica International and Vivienne Westwood proudly announce the signing of a licence agreement for the design, production and distribution of the Vivienne Westwood eyewear collections.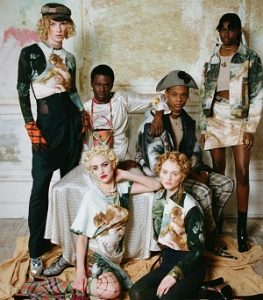 As one of the architects of street culture and the punk fashion phenomenon on the London scene, Vivienne Westwood began designing along with Malcolm McLaren in their boutique on the King's Road in 1971. From the debut catwalk show in 1981 to the latest collections, Westwood's often provoking style has become a symbol of British avant-garde – whilst always advocating positive cultural changes and raising awareness around environmental and human rights issues.
Commenting on the new licence agreement, Mondottica's CEO Tony Pessok states: "We are delighted to announce the partnership between Mondottica and Vivienne Westwood – both of our companies hold similar values in terms of moving towards a sustainable future, and this will form the ethos of the collection that we will be producing. Vivienne Westwood is an iconic brand and individual, and the eyewear range will be respectful and aligned with their collections.
The orb logo is a work of art, and I look forward to being able to interpret this with the teams into our product category. Moreover, even during these challenging times we are constantly looking at opportunities that align with our core values, to which Vivienne Westwood fits."
Vivienne Westwood's CEO, Carlo D'Amario says about the partnership: "We are delighted to be partnering with Mondottica for this eyewear collaboration and look forward to working together. Developing design with a sustainable approach is paramount to us. Mondottica are not only a brand that share our core values, but by looking to our brand heritage and traditional design principles, and through their innovation in recycled materials, are part of our move to a more sustainable future."
The agreement, for both men's and women's sunglasses and ophthalmic eyewear, will start in March 2021 and run through the end of 2025. The distribution will be global, with the sunglass range also available through Vivienne Westwood's own retail network, website and selected global stockists.