MAUIGreen® mirrored lens treatment inspired by nature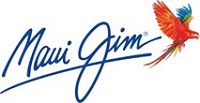 Distinguished MAUIGreen® Mirror Color by Maui Jim is now available in prescription,  for eye and sunglasses 
Maui Jim, premium and polarized sunglasses brand, is introducing its beloved MAUIGreen® mirrored lens treatment to the brand's extensive prescription portfolio. This fully-applied green mirror treatment is available in single vision and progressive prescriptions for both sunglasses and eyeglasses.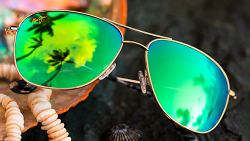 All Maui Jim sun prescriptions are available in mirror color options of Blue Hawaii, MAUI Sunrise,
HAWAII LAVA™ and now MAUIGreen®. Filled using their most advanced lens material,
MauiBrilliant™, Maui Jim sun styles provide optics nearly as clear as glass with just one-third of the weight. As with all Maui Jim sunglasses, patented PolarizedPlus2® technology delivers premium color enhancement and clarity, while also blocking 100% of harmful UV rays.
The distinguished green mirror application was inspired by the lush, rain-forested hills of East Maui, where verdant views intertwine with pockets of cerulean blue ocean. This same interplay of green and blue is seen in this latest fashion mirror color to be made available in prescription.
"We've seen an enormous increase in consumer interest and market demand for green styles recently," says Diego de Castro, Senior Director of Brand Marketing and Management for Maui Jim. "We are excited to expand our current offerings to include prescription color options that fit a variety of personal styles and aesthetics."
More information and MAUIGreen® style offerings can be viewed HERE.