Enhance Your Summer Outdoor Activities with Bushnell® Performance Eyewear
Bushnell®, an industry leader in performance optics, in license agreement with Mirage Occhiali® a leading sunglass design and manufacturing house for performance sports eyewear, announces that Spring / Summer 2022 Bushnell Performance Sunglasses are now available.
Built for the pursuit with quality and innovation Bushnell Performance sunglasses evolved from three key pillars of design – performance, protection, and comfort. Designs encompass all the features needed to perform at the highest caliber and ensure a competitive advantage for shooters, hunters, anglers, and outdoor enthusiasts.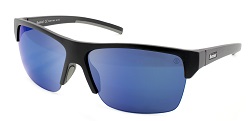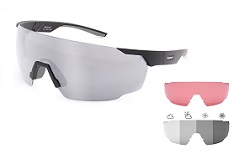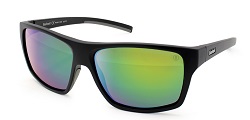 "I've trusted Bushnell optics for many years hunting around the world," said Michael Waddell, host of television shows Bone Collector & Realtree Roadtrips. "If anyone knows anything about lenses, clarity, durability, and comfort, it's Bushnell. It's about time that they offer performance eyewear. I absolutely love my sunglasses, and I think you will too."
Each set of Bushnell eyewear is designed with ultra-light polycarbonate lenses, which provide superior optics plus UV and HEV filtration. The lenses pass all high mass velocity impact standards, essential for protection during extreme impact sports. Additional lens features include polarization, photochromic, and color enhancing technologies allowing you to easily see in high glare environments.
The lens coatings help portray the perfect amount of light in any weather condition and offer enhanced vision capabilities so that nothing goes unnoticed. All lenses are also standard with a hydro-oleophobic coating that further improves clarity and visibility.
For the ultimate in comfort, the sunglasses feature Purefit frame technology that enhance the ergonomic feel and are specific to each model. The Purefit frame pinpoints the perfect head and face contact points optimizing fit and comfort and providing a no-wear-feel for all day use.
Inside the Bushnell collection, shoppers will find options for interchangeable rimless shield, half rim and full rim designs. This myriad of options which allow owners the ability to concentrate on nothing but their best performance during their favorite outdoor activities.
Finally, all sunglasses feature Megol™ rubber nose pads and temple tips that have moisture absorbing properties allowing for a no-slip-grip while providing maximum comfort and a secure fit. Each pair of Bushnell Performance Sunglasses is produced 100% in Italy.
The full Spring / Summer 2022 collection is now available on the Bushnell company website at https://www.bushnell.com/gear/eyewear/