Join NIRVAN JAVAN on a Journey
NIRVAN JAVAN invites you on a journey of 10 million steps, from the Mediterranean to the land of the rising sun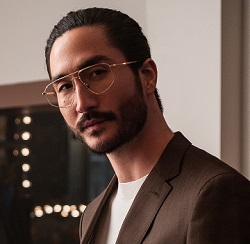 With the summer having come to an end, NIRVAN JAVAN leaves Rome and sets its sails to new destinations. It is another chance to glance back at the eternal city of Rome and look forward to the wonders of a metropolis at the other end of the world: Tokyo. It is a chance to #SEETHEWORLD.
A symbiosis of distant cultures
The world is a gigantic place, full of various cultures interacting and influencing each other. Something new emerges as a result of this constant exchange – a new style. Nothing embodies this symbiosis of cultures quite like Italy and Japan. Despite 10 thousand kilometres of distance, the two nations didn't leave each other's cultures untouched. Italian art influenced Japanese artists ever since famous painters and sculptures travelled from Italy to the East-Asian Island during the Edo period. On the other hand, Japanese animated series have had such an impact on Italian audiences, that today Italy even hosts the world's fourth largest anime convention*. This fascination of the symbiosis of different cultures, is what lies at the heart of the brand NIRVAN JAVAN.
Unique characters transformed into unique frames

This is also why the respective characters of the two destinations can be found in the two new, high-quality collections by NIRVAN JAVAN. The SHADES OF ROME embody the timelessness of the eternal city through the rich and dark colors of the Italian acetate. The titanium frames of the TOKYO COLLECTION on the other hand highlight the curious balance of tradition and technology, that is cherished in Japan. Experience the world through frames by NIRVAN JAVAN and discover both collections online.