"If relationships were a drug, NICE would mandate their use in every consultation,"
Professor Marshall tells King's Fund Conference yesterday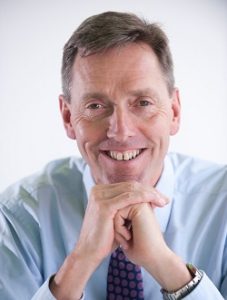 A collaborative at-scale approach is needed to reform hierarchical relationships between health professionals and patients to build trusting relationships, Professor Martin Marshall CBE, Co-chair of the Personalised Care Institute (PCI), today told delegates at a King's Fund Conference.
Professor Marshall, who is chair of the Royal College of General Practitioners and was speaking in his role at the PCI, says the evidence supporting trusting relationships is "increasingly convincing" and called for multidisciplinary collaboration and a change in culture while speaking at today's virtual King's Fund Conference session on Personalised Care in Practice.
Professor Marshall, said: "If relationships were a drug, NICE would mandate their use in every consultation. The growing evidence that trusting relationships lead to better patient experience, better compliance with medical advice, fewer prescriptions, better clinical outcomes, better clinician satisfaction and even, remarkably fewer deaths, suggests that this investment of time will be very worthwhile.
"High quality training in personalised care often results in a 'light bulb' moment for practitioners but this is just the start of the journey. Health and care workers need the opportunity to practice and embed their skills within a supportive system and with a prepared public. A collaborative at-scale approach to training multidisciplinary teams together, including managers and people with lived experience, is the only way to deliver the culture change required."
The PCI is backed by NHS England and Improvement and is supported by more than 40 health organisations including royal colleges, key professional associations and patient groups. It sets the standards for evidence-based personalised care training, provides an accreditation framework for training providers and commissioners; and is a central learning hub for health and care professional learners.
Professor Marshall said that it was important to help health and care professionals to change the lives of patients by empowering them to have more control over how their care is planned. He said the need was demonstrated by the 2019 patient survey, which revealed that around 40% of people didn't feel as involved as they wanted to be in decisions.
"This shows that unfortunately, for many of our patients, care doesn't yet feel personalised; and that's why it's important we drive for change," added Professor Marshall.
In the six months since its national launch, the PCI has created the first ever Personalised Care Curriculum, developed and launched three learning modules and has accredited 11 learning programmes across its flexible eLearning platform. These include Core skills and Shared Decision Making.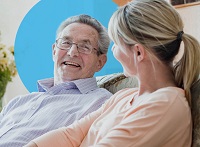 Professor Marshall added collaboration was essential, stating: "We don't want the curriculum to replace those core professional capabilities in curricula that have been developed by professional bodies, though over time we would hope to see some alignment. We want to empower people with a spirit of enquiry to learn and develop their practice further."
Looking to the year ahead, he added: "We will focus on providing more freely accessible eLearning, podcasts, webinars and resources for all HCPs to learn about personalised care – with specific focus on personalised care in the remote consultation and personalised care approaches post-Covid-19.
"Covid-19 has dramatically changed the way we deliver care to patients and we now have an opportunity to build on what we've learnt from the pandemic; ensuring that patients feel more empowered in the future to play a key role in the decision-making process to promote better health and wellbeing."
Promoting relationship-based care is closely aligned to the PCI's mission to deliver training for 75,000 HCPs in the next four years. Professor Marshall added: "For multidisciplinary teams, a trusting relationship is as effective an intervention as a scalpel is for a surgeon.
"The PCI provides an opportunity for us to improve the ways in which professional carers and their patients relate to each other to improve health and wellbeing. We have an opportunity we must absolutely seize and we're ambitious to do so."
He concluded: "Nobody is suggesting that what we want to achieve will be easy. The post Covid-19 era provides an opportunity for us to think and act differently but also some major challenges in terms of resources and priorities. It's the opportunities that we must focus on and I feel the PCI has made a great start to the long journey ahead."
Image left: Professor Martin Marshall, Co-chair of the Personalised Care Institute (PCI) and Chair of the Royal College of General Practitioners (RCGPs).
Image right:The Personalised Care Institute is helping health and care professionals to change the lives of patients by empowering them to have more control over how their care is planned.