Huvitz launch new hi-tech dry eye analyser specialising in the ocular surface
The Huvitz HDA-100 features 16 different measurements and tests to diagnose Dry Eye Disease.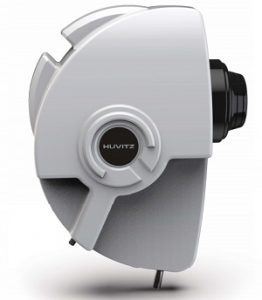 South Korean ophthalmic medical equipment manufacturer – Huvitz – have launched their newest product in the dry eye field– the "HDA-100", which is available to order in the UK now.
Huvitz are well-known for their excellent diagnostic instruments, and are only available in the UK through Mainline Instruments.
Dry eye disease (DED) is chronic inflammation of the eyes caused by reduced tear production or excessive tear evaporation. It is more prevalent in women and older people and it is reported that 15 to 33% of people aged 65 years or over have some form of dry eye disease. This is likely to be an underestimate of the true prevalence as people may not realise the symptoms.
The HDA-100 gives quick and easy analysis of the tear film to help understand and investigate tear composition. All layers can be analysed (lipid, aqueous, mucin) as well as the upper and lower meibomian glands when identifying dry eye disease. This gives optometrists a much better view of how to treat the type of deficiency with specific dry eye treatments such as QMR or eye drops.
The device has 5Mp image resolution, single and multi-shot video capabilities as well as 2 cones (main and placid) for different tests, such as interferometry and tear meniscus.
As an exclusive supplier of Huvitz products for the UK, Mainline Instruments Managing Director, Simon Hawkins commented on the new product release;
"Huvitz products are always competitively priced within the market yet maintains the highest quality, and the HDA-100 is no exception. The level of detail and camera quality in unmatched and will be a massive help in the diagnosis of dry eye disease, which is becoming more prevalent as screen time and mask wearing increases."