Homeless eye clinic set to re-open in Exeter
Exeter's MP Ben Bradshaw has backed the call for volunteers to support the local Vision Care for Homeless People clinic which is planning to re-open its doors in January.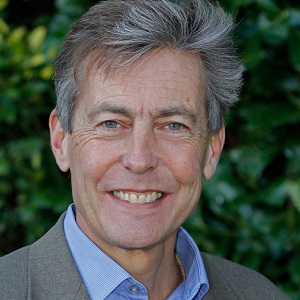 "Homelessness brings great sadness and for many people their world falls apart.  This charity is helping the most vulnerable to get their lives back on track by ensuring that their vision is good enough to take the first steps to employment. Sadly, the majority of homeless people have never had an eye examination and the charity finds that most of its clients do need glasses for distance and often for reading.  Let's see what we can do in Exeter to support the clinic – we need volunteers and fundraisers to make a very significant difference for many lives in 2022," said Ben.
Exeter Clinic manager, Zoe Haigh explained that since the forced Covid close down of the city centre clinic, volunteers had moved away or retired –
"We need some eager new optometrists who are happy to give half a day a month to come and help the most vulnerable people in our community.  We can work the clinics around which ever day of the week suits our volunteers as we have a dedicated space – which is well quipped – within the Colab centre in King William Street.  It is a drop-in clinic and we can always scoop up patients."
The clinic will receive funding for some of the patients from the NHS, but additional running costs need to be met through donations of money, plus help from volunteers.