Gloucester opens vision clinic for homeless
Gloucester is one of the latest locations for Vision Care for Homeless People, thanks to great support from NHS Gloucestershire.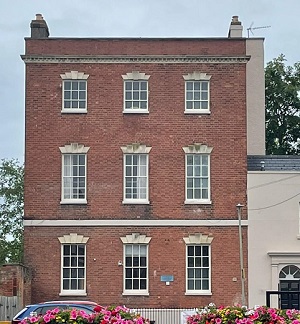 Karen Gennard, known to many people as a long-term optometrist at Norville Opticians, is taking the lead on the new clinic which is housed within the City Mission, formerly Nelson Mandela and The School House in Eastgate Street.
The clinic opens every Monday from 10-4pm and VCHP is currently looking for a clinic manager and volunteers, as Karen Gennard explained, "There is a great need to help the homeless community in Gloucester and while many people recognise the need for food and shelter being able to see well is high on my radar as an optometrist.  We would like to appeal to local businesses and the local community to think about how they can fund raise or volunteer – perhaps for just one day a month."
Local outreach workers who are familiar with working with the homeless community, plus optometrists and dispensing opticians, are being encouraged to find out more about this new venture,"In a great centre with free car parking alongside – volunteering is a tremendous way to support and encourage a better outlook on the world for a very vulnerable group," added Karen.
Find out more be emailing karen.gennard@vchp.org.uk