Enhanced optical services supporting patients and NHS
CLINICIANS at community Specsavers practices are seeing more patients who previously may have been seen in hospital or by a GP in support of the NHS.
The number of patient interactions through Enhanced Optical Services provided by Specsavers experts for the NHS has more than doubled over the last four years.
There were nearly one million clinical eye-health appointments seen by Specsavers between March 2022 and February 2023, compared to 453,000 in 2018-2019.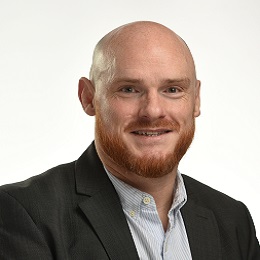 'Not only are we are helping our patients access vital eye health appointments in a convenient and easy-to-access location but we also helping to support our NHS and heathcare colleagues by reducing the number of people who would otherwise need to be seen in a hospital or GP location,' says Frank Moore, Head of Enhanced Optical Services at Specsavers.
The largest group of patients seen in an eye-health appointment were seen for a Minor Eye Condition Service (MECS) style consultation, with an estimated half a million customer appointments for patients with acute eye symptoms over the latest 12-month period.
'With an estimated 80% of these seen, treated and discharged within a practice, we truly are offering "Total Care" to our patients,' adds Mr Moore.
'A big thank-you to all of the clinical teams who are making life easier for those who require these services, and in turn doing their bit to support their local NHS and health economy.'
Looking forward, Mr Moore says Specsavers is continuing to seek opportunities to deliver existing and new EOS services across the UK. 'With the current challenges facing our NHS and health economies we know that primary care optometry will continue to be needed like never before.
'Not only are our highly qualified and skilled optometrists supporting our health services by delivering MECs, Glaucoma Refinement and Cataract refinement services, they are also ideally placed to better support our ophthalmology colleagues by supporting with a range of "shared-care" services such as Glaucoma and Retinal monitoring – allowing patients to access their care within a community optometry setting.'
Image:Rob Lacey Photographer   www.roblaceyphotographer.co.uk   
 Frank Moore