Deputy at ABDO takes over head role of PQE
Miranda Richardson will become Head of Professional Qualifications and Education for the Association of British Dispensing Opticians (ABDO) with effect from today, August 1 2022. She succeeds Dr Alicia Thompson who has taken up a new role within ABDO as Director of Education, Research and Professional Development.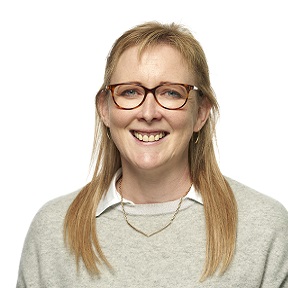 Miranda has been deputy to Alicia since September 2013. Commenting on Miranda's appointment ABDO General Secretary Tony Garrett said, "I am delighted that Miranda has accepted this new position. She is an experienced and dedicated professional who brings considerable skill and knowledge to the role. ABDO's Examination system will continue to be very safe hands."
Commenting on her appointment, Miranda said, "It has been a real pleasure working alongside Alicia and the examinations department for the past nine years. I am honoured to accept the new role and will work hard to continue the excellent work that has already been done.
"When I registered as a FBDO qualified dispensing optician in 2000, I had no idea how far my chosen career would lead me. Initially I managed practices in both multiple and independent settings, allowing me to work with people from a variety of optical backgrounds and to successfully oversee two trainees, now qualified FBDO dispensing opticians. Working to support my local area committee and provision of CET, I also qualified as an ABDO practical examiner and theory marker, before accepting my role within examinations.
"Together with the new role and the changes brought in by the General Optical Council's Education and Standards Review last year, I have a busy and exiting time ahead, not only implementing the new requirements for our qualifications, but also continuing to work closely with the GOC, all of our educational institutes and their students, manufacturers and employers, to ensure we maintain our high professional standards and continued advancements and recognition of our profession."
Picture by Edward Moss Photography
All rights reserved.
ABDO