Achievements of more than 100 Specsavers colleagues celebrated
MORE than 100 Specsavers colleagues have been celebrated for their achievements at a special event.
The Specsavers Celebration of Achievement showcased Pathway graduates as well as BTEC Level 4 Hearing Care Assistant Diploma graduates. Pathway is a programme for those who wish to become a partner in Specsavers.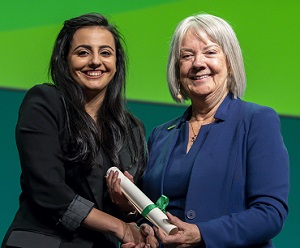 Specsavers founder Dame Mary Perkins presented the 110 graduates with their certificates held at a special event at the International Convention Centre in Birmingham. They also received a special award in recognition of completing their courses during the challenges of the pandemic.
Three learners from each group also received the 'learner of the year' award. The Pathway learners were Raj Billoo, Brian Amond, and Sandeep Soomal. The BTEC Level 4 HCA learners were Melanie Thompson for 2020, Rebecca Lewis for 2021 and Caroline Searle for 2022.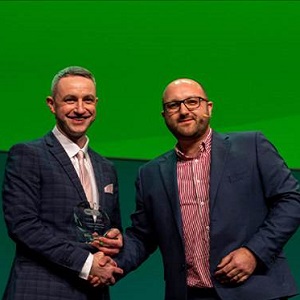 'Pathway has been life changing in all aspects, from my personal to my professional life,' says Mr Amond, who is the General Manager of Specsavers Kilkenny.
Pathway graduate Henna Sarwar, the newly appointed Retail Partner in Specsavers Acocks Green, says the support and knowledge she has gained from the programme is unrivalled.
'Having a goal to be a store partner is one thing but being provided with the tools and knowledge to reach and excel is something Specsavers have achieved without leaving any stone unturned,' she adds.
Louise Gudgeon, from the HCA group, says the Celebration of Achievement Day – on 18 November – was amazing. 'After all of the hard work put into passing my course it was the final cherry on the cake to make graduating special.'