Leonardo Del Vecchio Obituary 27th June 2022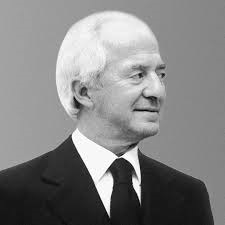 The death was announced this week that Leonardo Del Vecchio's occurred on 27th June, at the age of 87.
He was the Founder and Chairman of Luxottica the world's largest producer and retailer of glasses and frames, with 77,734 employees and over 8,000 stores. At the time of his death, his net worth was estimated at US$24.1 billion, the second richest person in Italy, and 54th in the world.

The Italian entrepreneur's career in our industry spans over 60 years, from the creation of Luxottica in 1961 to the integration of GrandVision into EssilorLuxottica at the end of last year.
He was raised in an orphanage in Milan, and became one of the wealthiest men in Italy, thanks to his passion for eyewear and his business flair. Among other achievements, he was one of the first to understand the fashion potential of eyeglasses, which led Luxottica to develop a large portfolio of licensed brands. He also made the company a pioneer in vertical integration bringing B2C and B2B closer together.