Volunteering for VCHP, what you need to know
By Helen Adler, Clinic Manager for VCHP Leeds (and retired optometrist)
I really enjoy volunteering as the clinic manager at VCHP's clinic in Leeds. It is extremely rewarding as it enables me to make a positive impact on the lives of so many homeless people.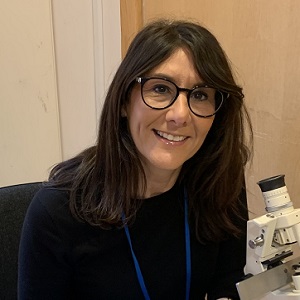 The role involves booking clients in for an eye test and then helping them choose new spectacles. These clients would not otherwise be able to access free eyecare and many are in desperate need of glasses. The fact that we turn up at The St George's Crypt clinic and offer a completely free service is mind-boggling for many of them and they are always delighted that someone is taking time to attend to their needs. As clinic manager, I also ensure that the clinic is well equipped and work with our team of volunteers to ensure the clinic runs as smoothly as possible.
Many clients just need simple reading glasses so they can enjoy reading once again and even take up new hobbies. This can have a massive positive impact on mental health and can really help with their rehabilitation. One particular client, who stands out in my memory, was extremely short-sighted and being without glasses made them feel vulnerable while they were on the streets. Getting new glasses made a huge difference, enabling them to see the world around them, helping them to feel more connected and safer.  Our clients are always extremely grateful for the service.
Part of my role is ensuring that all patient feedback is shared with our central VCHP team.  We often ask clients to complete feedback surveys, enabling them to share their thoughts and experiences so that we can all work together to improve our services.
I would strongly recommend anyone to join VCHP so that you can see for yourself how much fun it is to volunteer in a relaxed and friendly environment. As clinic manager I spent around ten hours a month on running the clinic.
What do VCHP clinic managers do? 
Day-to-day clinic operations are overseen by the clinic manager. Their operational team of volunteers run the clinics, sight testing and dispense glasses. The clinic manager ensures all processes run smoothly including:
– NHS Claims administration
– Clinic equipment and supplies management
– Patient experience and feedback monitoring
– Online processing of glasses orders
The manager also hosts pre-volunteering visits to the clinic. They brief all volunteers on clinic processes prior to their first clinic, oversee the training of lay clinic assistants and act as a point of contact for the team of volunteers.