The next level of fit, style and durability.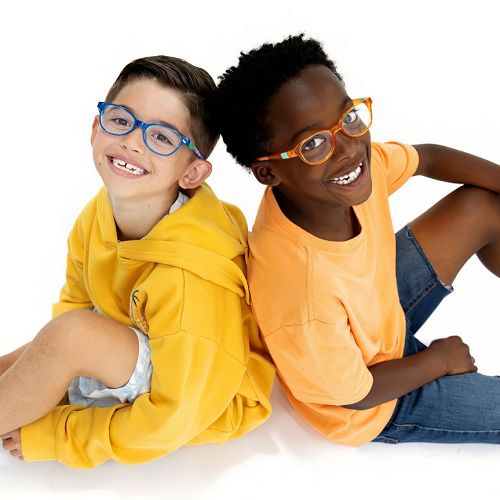 Dibble Optical are excited to introduce a complementary addition to our existing portfolio of kids' eyewear products under the renowned Dilli Dalli brand. Demi + Dash aims to cater to the needs of today's growing kids and tweens, providing them with comfortable, durable, and stylish eyewear options.
Older kids and tweens are looking for styles that let them express their unique selves. Demi + Dash was designed with them in mind. This eyewear is cool enough for little trendsetters and tough enough to keep up with the daily wear and tear of kids' active lives.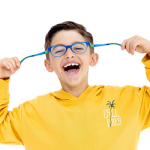 Demi + Dash comes to the kid's eyewear scene with the introduction of the IntelliFlex 2 hinge. Building on Dilli Dalli's IntelliFlex technology, these hinges offer a more grown-up design while maintaining their predecessor's vertical and horizontal flexibility. With the look of acetate but the flexibility of SoftTouch frames, this collection is perfect for the active, style conscious kid.
Bring the fun with candy-coated colours, sporty styles, and maximum flex with the Flexyz collection from Demi + Dash.
The Dibble Optical 2023 Demi + Dash catalogue is readily available to download online.
For more information please contact Dibble Optical