The Milanese independent brand MOVITRA expands distribution including UK
Following the launch of its innovative optical collection, Italian eyewear label MOVITRA confirms global expansion program is well underway.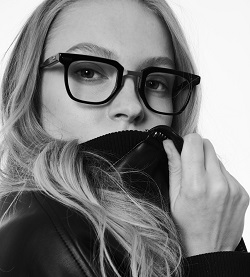 MOVITRA, the pioneers of a one-of-a-kind folding design of sunglasses patented in 2016, have confirmed the growth of their global distribution network, following the release in February of their first optical designs. Beyond their home market of Italy, the label has established distribution in Greece, Portugal, Spain, Turkey and Switzerland. In 2021, they have added distribution partners in Albania, Austria, Germany, Kuwait, Qatar, Oman, Puerto Rico, Poland, UAE and the UK.
Giuseppe Pizzuto, Co-Founder said: "We are very satisfied that with the launch of our highly researched optical models characterized by the unique patented folding system that first brought us notoriety, now is the perfect time to undertake steady growth and expansion in new markets. In 2021, we have been successful with our move into the Middle East and key European markets such as Germany and the UK, and we will continue to search for distribution partners further afield who share our passion for technical innovation and handmade Italian design."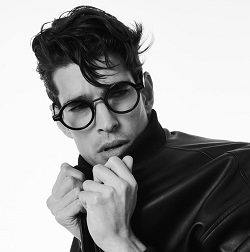 Today, MOVITRA's comprehensive sun and optical collection is characterized by a combination of abstract inspiration and technical expertise, resulting in an impressive contemporary identity and smart Italian infused aesthetic style. The sunglass collection comprises 20 styles for men and women while the new optical collection consists of four new models – ARGO, HORUS, ESACO and ISI.
The ARGO and the HORUS propose a lightweight combination of acetate and stainless steel, the first time this combination of materials has appeared in the line. All four optical frames are characterized by a minimal, light and comfortable construction resulting from a meticulous technical development of both the frame and the rotating system, a key focus for this collection going forward.
In November 2020, MOVITRA unveiled a high-impact brand identity with a new logo, monochrome colour palette and refined visual details including the catchy, memorable English tag line – 2 souls. 1 brand.
MOVITRA is currently looking for distribution partners in Asia (all territories), Benelux and the US/Canada. The brand plans to exhibit at MIDO in Milan (Italy) in February 2022 where the team looks forward to the launch of another new and innovative frame concept.