LOOK-MADE IN ITALIA: Rubber Evo comes of age
Active comfort for the Look 5380 series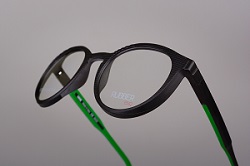 LOOK-made in Italia introduces its new Look 5380 Rubber Evo series for the adult premium segment as part of its commitment to ongoing research and experimentation with exclusive materials and technologies engineered to improve people's lives.
Based on its experience with children's frames, the eyewear designs for this new Look series follow specific rules of ergonomics while maintaining the elasticity, comfort and practicality found in the popular Rubber Evo styles in the Lookkino kids' premium segment.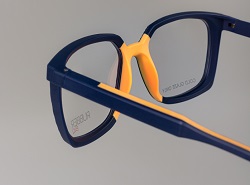 There are four frames in the 5380 series and each of them comes in four colors. The Rubber Evo styles owe their origins to the groundbreaking TWICE bi-injection molding process that makes it possible to combine two polymers ‒ NIL and EVO ‒ in a single structure. The result is a qualitatively excellent blend of technology and design ‒ all-around elasticity, durability and wearing comfort combine with the aesthetics of two-tone colors and the texture on the front for a cool, sporty look!
Thanks to the invisible flex hinge, there are no protruding parts, also making this a safe and practical product for use in very active situations.
All LOOK frames are traceable because they are developed, designed and produced entirely in Italy by LOOK-made in Italia.