OutsideClinic scales its hearing operation through acquisition of bloom hearing specialists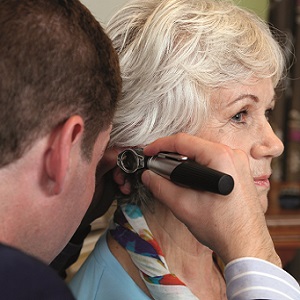 OutsideClinic, the UK's largest and fastest growing provider of domiciliary eye and hearing care, is pleased to announce that it has agreed a deal to acquire Saltash headquartered hearing specialist bloom hearing specialists ('bloom') for an undisclosed sum.
The deal will see the company acquire the UK assets of bloom from Denmark-headquartered hearing aid manufacturer WS Audiology (WSA), with WSA retaining ownership of bloom outside of the UK.
The move comes as OutsideClinic looks to further consolidate its position as the largest and fastest growing provider of domiciliary eye and hearing care in the UK – with the company aiming to grow by a further 20% over the next 18 months as it bids to help record numbers of patients and ensure that everyone who needs it has access to high quality hearing and eye care.
Upon completion, bloom's 65-strong UK team will join the OutsideClinic business, to create a powerhouse operation that will comprise over 170 colleagues working in audiology. More than 500 colleagues will then work across OutsideClinic's hearing and eye care divisions. This will further increase the company's capacity to help more patients across the UK at a time when demand for its services continues to grow – with latest figures showing that almost one in seven people live with some degree of impaired hearing.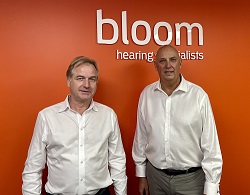 Henry Pitman, chairman of Optimism Health Group, which owns OutsideClinic, said: "We are delighted that bloom is joining OutsideClinic and look forward to working with bloom's excellent clinical and support teams as we continue to grow our business. We are also excited about partnering with WSA as we strengthen our audiology proposition in both the private and NHS sectors, as part of our ongoing mission to ensure that everyone who needs it has access to high quality hearing care in the comfort of their own home."
Philip Stores, managing director of WSA UK, said: "At WSA, our ambition is to deliver wonderful sound for all. To do so, scale is important in a UK specific context, and in entering into a long-term strategic agreement with OutsideClinic, we have found the perfect partner. The deal enables us to pursue a multi-channel strategy in the UK and ensures that OutsideClinic is able to help more patients than ever due to a significant scaling of its operations."
This latest acquisition comes just a week after OutsideClinic announced the successful integration of Visioncall, which provides eye care services to care homes, into its business – meaning the company now delivers eye care services to patients living at home, in sheltered or assisted living accommodation, or resident within care and nursing homes.
It is also continuing to invest significantly in its business support infrastructure across scheduling, HR and marketing, while ensuring that its team of clinicians has access to the very latest testing equipment and digital record keeping systems.