Optometry Scotland appoints new Chair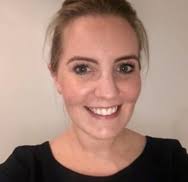 This week optometrist Julie Mosgrove was appointed Optometry Scotland (OS) Chair at the organisation's AGM. Julie has been vice chair since 2019 and was unanimously voted in as chair.
She takes over from David Quigley who retires as Chair.  Julie is delighted to be stepping up to this role and is very thankful to David for staying on longer than originally planned to lead the organisation through the acute phase of the pandemic.
OS also announced the appointment of a new Director of Operations Elizabeth Docherty.