Specsavers presenting lecture at 100% 
Optometry facing challenges – but must support patients and NHS
OPTOMETRY – like the rest of the UK – faces serious economic, social and political challenges, a senior Specsavers figure will tell a major sector event later this month.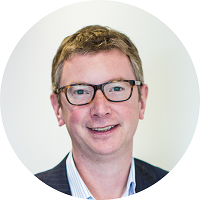 Clinical Services Director Giles Edmonds will set out how political uncertainty, the legacy of Covid-19, pressures on the NHS, an inflation-driven cost of living crisis, technological change and competition are impacting the sector.
Addressing 100% Optical, he will also declare that the entire eyecare sector can and must play a central role in supporting patients and the NHS to reduce avoidable sight loss – including meeting the challenge of glaucoma care.
'The plan for our sector has to be to continue to retain and evolve our nationally commissioned NHS GOS contracts, which accommodate young, old, rich and poor into our practices,' says Mr Edmonds, who will be presenting on the main stage at 100% Optical, at ExCel London, on Sunday 26 February.
'This is a big task, and we must take the lead and be proactive as a sector and individuals. Using data and professional development, we must make the case for community optometry being a tangible solution to the NHS ophthalmology waiting list crisis.'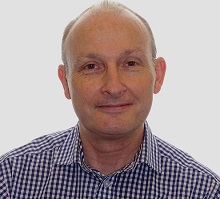 Mr Edmonds will be joined on the stage by Professor Anthony King, Chair of Glaucoma UK, and Paul Morris, Director of Professional Advancement at Specsavers.
Prof King will talk about the pressures within ophthalmology glaucoma services and how Glaucoma UK is helping to raise awareness of glaucoma and access to services, especially in the areas of highest deprivation.
Mr Morris will share how everyone in the eye care sector can, and must, work together to address the glaucoma pressures for the benefit of our sector and our communities.
Mr Edmonds concludes: 'We have identified a number of important areas where optometry and ophthalmology can collaborate to reduce avoidable sight loss.
'Together, we can work toward a brighter future, and it is imperative that we work together to achieve it. Those in our communities, and their eyesight, are counting on it.'
Focus on glaucoma care
Professor Anthony King, Chair of Glaucoma UK, will speak at 100% Optical about the vital work that the charity is doing – and the need for the sector to do more when it comes to the disease.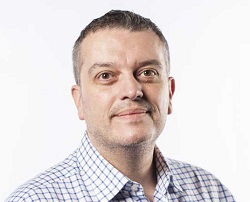 'Healthcare professionals face many challenges in the detection and treatment of glaucoma in the UK,' he says. 'The rising growth in glaucoma incidence due to the ageing population and long-standing lack of capacity, further exacerbated by the Covid-19 backlog pose problems alongside other challenges which are putting pressure on services.
'I will be speaking at this conference about these challenges and others in glaucoma care, the response so far and the work that is still needed to improve experiences of glaucoma patients.
'I'm delighted to also be representing Glaucoma UK at the conference and speaking about the support the charity offers and the vital work they are doing to increase public awareness of the disease.'