New website for teenagers by CHECT
The Childhood Eye Cancer Trust launch a website dedicated to teens and young adults who have had retinoblastoma
The Childhood Eye Cancer Trust (CHECT) have launched a new website aimed at teenagers and young adults who have had retinoblastoma, a rare eye cancer that typically affects children under the age of six.
CHECT are a charity who provide support to anybody affected by retinoblastoma, fund research and raise awareness amongst the public and health care professionals about the childhood eye cancer.
CHECT have a Teenage Focus Council (TFC) who is made up of members who have had Rb. They recommended that a new website specifically aimed at teens and young adults was created. CHECT launched the new website during their first in-person teen event since the pandemic started.
Richard Ashton, CHECT CEO said, "The website has tonnes of relevant features including real life stories and interviews with teenagers and young adults who have had Rb. This includes an interview with rugby star Will Jubb, a makeup tutorial for people who have prosthetic eyes by influencer and actress Kelsey Ellison, and a video about learning to love yourself when you have a 'difference' by model Olivia Deane, who has recently modelled for Primark."
"The website also includes guidance on a variety of issues that may affect teenagers and young adults who have had Rb, such as advice on learning to drive and guidance on transitioning to secondary school, college or university."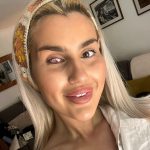 Richard added, "We are delighted to add the website to our existing support services, as it is important that teens and young people not only have a voice but a channel that is specifically for them. We are also proud to announce the launch of our first TikTok channel – where we hope to raise further awareness of issues relating to living with sight loss and the signs and symptoms of Rb."
Typical signs of retinoblastoma include a white glow which may only appear in certain lights or a squint, as well as a change in the appearance of the eye or a swollen eye, although often only one sign or symptom is present.  Health care practitioners are encouraged to perform a red reflex test if they spot a sign or symptom of retinoblastoma and make an urgent referral.
Richard Ashton, said: "CHECT provides Support Grants to help alleviate some of the financial hardships; our support workers offer help at the most difficult of times; and we run virtual and face to face events right across the UK to ensure that our members are supported wherever they are.  We are so grateful to the Clive Richards Foundation who are doubling all donations received up to £20,000 from the 25th November – 31st December. All money raised will go directly to our support services, which are offered to 100% of families who are diagnosed with retinoblastoma in the UK. To learn more, contact fundraising@chect.org.uk or visit www.chect.org.uk".
For more information on the signs, symptoms, and treatment of retinoblastoma, please visit chect.org.uk.   To view our new website aimed at teens and young adults, please visit www.chect-tya.co.uk