LOOK – FROM ITS ORIGINS TO… NOI
2023 communication campaign demonstrates the company's new level of maturity
More than 40 years' experience in eyewear, committed to consistently making unique, superior quality products, made entirely in Italy and designed to improve the wearer's visual wellbeing.
This is the mission LOOK is emphasizing as it takes another step toward the kind of corporate maturity that translates to technologically functional, aesthetically modern, cool eyewear, by virtue of its multiconcept know-how.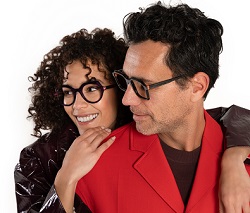 In accordance with its creative direction over the last two years, LOOK is rebranding now to reveal its more cool, or better, kool (reflected image of look) spirit, while upholding the values that have consistently defined not only the product, but also its human relations inside and outside the workplace.
"We intend to build a modern, kool, independent company by developing a management model focused on autonomy and financial control. Our aim is to bring structure to an organization that is strong, agile and profitable, directed toward facilitating the success of our staff," is how LOOK Directors, Vittore and Cristiana Tormen, sum up the company's vision.
Family, respect, inclusion, spirit of cooperation, as well as innovation, reliability and Italian style are just some of the values that set the company apart. A consideration that led to changing the name from LOOK-made in Italia to LOOK. "Made in Italia" is one of the company's core values, but not the only one.
The payoff is Unique Experience, which epitomizes its mission, vision and values.     
Thus, the communication campaign becomes a representation of LOOK's new visual identity. After Abbraccio [Embrace] (2021) acknowledged how the pandemic deprived us of close contact; New Rinascimento [New Renaissance] (2022) celebrated post-pandemic recovery and announced the beginning of a new identity for LOOK, the 2023 campaign represents the essence of LOOK, that is, the company itself. NOI [WE] is the title, simple yet powerful: because NOI is what we consistently communicate in a manner true to who we are.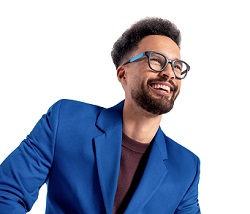 "NOI can be adapted to all the media tools because it symbolizes our ties with our partners and consumers. Thus, NOI not only will embellish the display cases, it will also have the potential to create a community of increasingly brand-loyal wearers that it represents," explains Marco De Fina, head of marketing and customer care.
The new communication campaign embodies the LOOK attribute of the preserver of value and the KOOL attribute of aesthetics and design that impact every product segment: kids premium (Lookkino), adult premium (Look) adult high-end (Materika). The fashion models in the shots have bold features that reflect uniqueness, inclusivity, innovation and modernity. Their powerful gaze conveys brand reliability, precision and respect and their real, spontaneous expressions reflect the spirit of cooperation, pursuit of customer satisfaction, and the respect for and advancement of employees.
NOI
is the core of our company, our values our vision and our mission.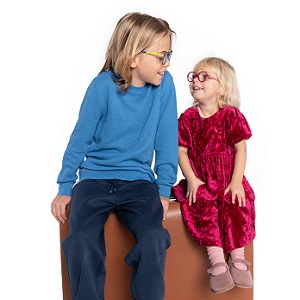 NOI
is family, growth, improvement, uniqueness, spirit of cooperation and inclusivity.
NOI
is human capital at LOOK: valuing the people who work here every day, determined to constantly improve, the people who choose us based on the quality of our products and services, the people who wear LOOK to lend a touch of KOOL to their style.
NOI
is the desire to grow together.
NOI
because people are the strength of our company and therefore it is people who will become the strength of our new visual identity.