Sight-saving clinic praised by health regulator
A Norfolk eye-health clinic and surgical centre has been praised by the Care Quality Commission (CQC) following its recent unannounced inspection.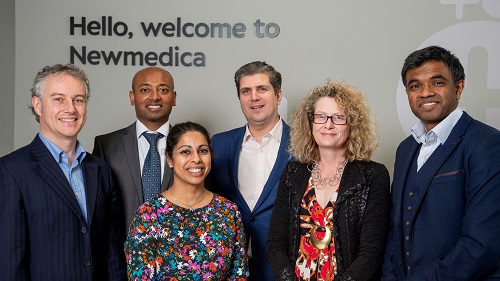 It is the first CQC inspection that Newmedica Norfolk has received since opening in November 2021. During that time it's been providing NHS and private treatments for a range of eye conditions, including glaucoma, cataracts and age-related macular degeneration.
The CQC highlighted two 'outstanding' aspects of its fast access to services – initial appointments within 3-5 days and the very low complications rates following cataract surgery, which was 0.24%, compared to the national average of 1.10%.
The clinic received a 'good' overall rating for being safe, caring, responsive, effective and well led.
Within the report, the inspectors also highlighted that 'staff treated patients with compassion and kindness, respected their privacy and dignity, took account of their individual needs, and helped them understand their condition with evidence of a strong focus on 'patient-centred care'.
The CQC report added: 'Patients gave positive feedback about the service. All of the people who responded stated they were extremely likely or likely to recommend the service to friends and family.
'Staff and patients, loved ones and carers could access interpreters or signers when required. Information on interpreting services was readily accessible and there were information leaflets available in different languages and reception staff were trained in British Sign Language.'
Karen Hansed, Operations Director at Newmedica Norfolk, said: 'We are all immensely proud of the CQC report and for it to highlight two important outstanding practices, including our short waiting times and our very low complication rates following surgery.
'These practices are also really important for patients when making a decision on where to have their care and treatment, because it demonstrates fast access to our services.
'It is important to us that all patients feel valued, listened to and safe while in our care and are treated as individuals with dignity. It is clear from this report that we do this on a daily basis.'
Alongside Karen, the clinic is run by a team of consultant ophthalmologists – Anas Injarie, Aseema Misra, Nuwan Niyadurupola, Narman Puvanachandra and David Spokes.
Newmedica Norfolk is open six days a week, with the majority of patients being referred by optometrists or GPs. The clinic also supports the NHS to help reduce waiting lists for patients living across Norfolk and Waveney.
Karen added: 'We are really proud of the team's achievements and we will continue to provide the highest level of patient care and clinical outcomes to all of our patients.
'We all feel privileged to be part of a very experienced and knowledgeable team, where we are all able to be part of regaining the sight to our patients and enabling them to get back to the things they love to do.
'We are also very fortunate that our service is led in partnership with five highly skilled local consultant ophthalmologists who all live locally. We would also like to take the opportunity to thank all of our local partners, optometrists and patients for their ongoing support.'