New and improved patient promise on personalised lenses from Essilor
A brand-new patient 'total satisfaction' guarantee has been announced by Essilor Ltd which now covers the loss and breakage of lenses.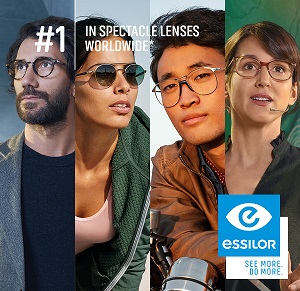 If a patient is not 100 per cent satisfied with their new personalised lenses, or loses or breaks them, they can be exchanged or replaced within a 12-month guarantee period.
It applies to purchases of Frame fit f-360°/ E2, Near Vision Behaviour, Eyecode and AVA lenses, and provides extra reassurance for independent ECPs to pass on to their patients when purchasing new lenses.
Tim Precious, managing director at Essilor Ltd said: "It's the first time we've extended a guarantee like this to cover the loss and breakage of lenses as part of a growth strategy, but we are confident it will help ECP efforts to regain momentum and drive new and existing customers back in-store.
"It also offers an extra way for our business partners to pass on goodwill to patients and will not only mitigate risk to the buyer but will ultimately enhance the patients' purchasing experience during their visit."
To offer extra support, all participating independent opticians will be named on Essilor's consumer website to help engage and attract online traffic to the practice.
A collection of point-of-sale material is available to promote the guarantee in-store, including leaflets to hand out to patients.
The guarantee launches on 8 February. Terms and conditions apply.