MEI wins the SILMO d'OR award in Paris with the new EasyFit Trend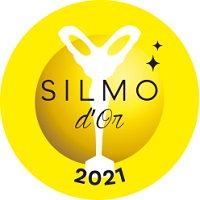 MEI, the global leader for lens edging machines, won the SILMO d'OR 2021 in the 'Material / Equipment' category with the new EasyFit Trend. In the ceremony, which took place in Paris during the international optical show, MEI received the prize awarded by a jury composed of journalists and optical experts.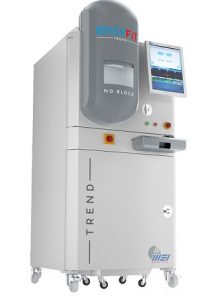 "With the new EasyFit Trend, we concentrated on one single machine innovation, technology, and environmental sustainability features crucial for our customers to reach their business goals. We are excited to receive the Silmo d'OR award because it is proof of our commitment to developing the best solutions for our partners." Said the MEI Sales Director, Michele Sartirani.
Developed from MEI's experience in manufacturing lens edging machines, the EasyFit Trend is the new block-less compact solution tailored for optical shops and small labs. This new edger represents a further breakthrough for the field with its unique features, including: the high precision and reliability of milling technology, Eco-friendly Dry Cut technology with saving 1 million liters / 264k gallons a year, the "No Block" system that eliminates blocks and pads.
The new EasyFit Trend features an innovative tracing system that further increases the overall productivity and a new modern, compact design.
MEI has also integrated into this new machine the "Total Quality Control" system, developed on top range products. The built-in inspection instruments assure the precise automatic measurement of all the optical parameters, avoiding any other inspection process before and after the edging.
Other important benefits of the new EasyFit Trend are the possibility to easily edge prescription lenses for sport frames and the opportunity to create a totally customized lens with the Creativity Engraving function; this allows marking logos, drawings, and letters on the lens.
MEI did a digital launch of the new machine during an exclusive event in Rome in July and is now presenting the new EasyFit Trend in optical trade shows worldwide.