An opportunity to meet Bob Hutchinson at 100% on the OSA Stand M230 and Press Area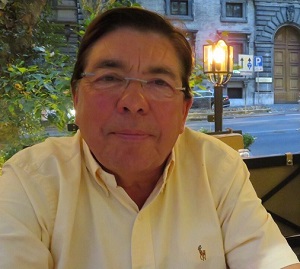 Bob, will be on the OSA stand at 100% Optical on all 3 days when Opchat News will be providing lectures at 2pm on each day. There is also an opportunity to  book a free confidential business meeting or of course to meet socially.
When not introducing the 2pm speakers each day you can find him at the Press Area of Media 10.
Opchat News is published by Primary Health Net (PHN) and is a member of the Optical Suppliers Association, (OSA are also Headline Sponsors of this Free News Network for the Vision Sector.) As a past member of the FMO he believes strongly in the need for UK suppliers to have a platform like the OSA to defend against unnecessary laws and regulations and to ensure safe provision of goods and services to UK practices and ECPs by its members.
He is also renowned for his business skills in Optical and Hearing Businesses, being a co-writer of the HMRC Full Cost Apportionment Agreement between the professions and HMRC as well as winning the Judicial Review against the government as Chair of the professional Team. He still continues to advise small and large companies on business efficiency, big data collection and of course acts still as an intermediary between clients and the HMRC on sales tax and de minimis.
As a leading Council Member at the RSM he is a strong advocate in Primary Health Care and would love to encourage more to become affiliated with the RSM Primary Care Section which is free and to attend the many meetings and one day consider like him to be a full Fellow of the RSM.
If you would like to meet to discuss any issues which affect you in business, or want more information on the RSM or would like to know why the OSA is here for you click here for an opportunity to meet up at 100% Optical and see all the other Companies infomation that have so far posted PR on our preview pages