National TV advert raises awareness of macular disease
A national TV advert launches today, raising awareness of macular disease and the importance of regular sight tests, as part of a partnership between the Macular Society and Bayer.
The advert, which is part of a Don't Lose Focus campaign, will be fronted by actress and model Dame Lesley Lawson, best known as Twiggy.
The campaign will remind anyone over 55 to keep an eye on their vision, raising vital awareness to look out for early signs of macular disease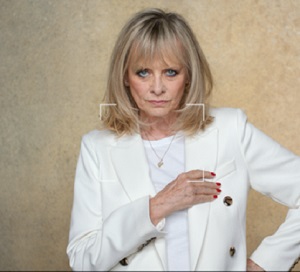 Twiggy shares why she wanted to take part in this much-needed campaign: "When I learned how many of us in the UK are affected by macular disease, and of the fantastic work the Macular Society do in supporting people, I knew our campaign could make a real difference," she says.
"Problems with our eyesight shouldn't be ignored, especially as we age."
The advert uses a photographer's camera lens to demonstrate some of the early warning signs of macular disease, which you may be all too familiar with. As dark spots appear in the centre of the frame, Dame Twiggy takes a moment to warn viewers that, unlike a broken camera lens, eyesight can't be replaced.
Twiggy adds: "Good eyesight is something many of us take for granted, myself included. I've lived most of my life in the public eye and when it comes to vision, most of us don't think twice about it."
Cathy Yelf, chief executive of the Macular Society, said: "We're delighted to have Twiggy fronting this campaign to help highlight the importance of looking after our eyes, particularly as we age. Macular disease can have a devastating impact on the lives of people affected, often leaving them unable to read, drive or recognise the faces of their loved ones. It is important the condition is detected early, so action can be taken, and sight loss can be prevented. Unfortunately, in many cases, people think changes to vision are just a normal part of ageing, but this is not the case. If you notice any distortion in your vision, or any sudden changes, it is vital to get it checked and help save your sight. We must not lose focus of the importance of our eye health and ensure we all attend regular sight tests."
The advert will be shown on ITV3 until March and is also available on YouTube.