LOCSU appoints new Chair
LOCSU has announced the appointment of Dr Joy Tweed as chair of the board from 1 June 2022.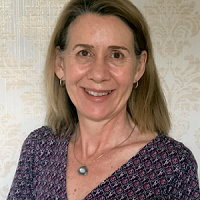 Dr Joy Tweed said: "I am delighted to take up this role. My career began as an ophthalmic nurse at Moorfields Eye Hospital. Although I left nursing to pursue a career in the voluntary sector and then academia, I have maintained a strong interest in eye care.
"This was reinforced in recent years when I developed a serious eye condition (picked up by an optometrist) and then in 2017 when I was appointed as chair of the Lay Advisory Group of the Royal College of Ophthalmologists."
Joy is an experienced non-executive director (NED) who has continuously served on various boards in the healthcare sector since 2002. Her current NED roles are on the Academy of Healthcare Science/Registration Council of Clinical Physiologists (RCCP) and trustee of St Raphael's Hospice in Cheam, Surrey.