ESSILOR launches New Customer Partnership programme at 'THE FUTURE IS BRIGHT' EVENT
Essilor Ltd has launched a brand-new Customer Partnership Programme, 'Essilor Experts', at a recent virtual event hosted by broadcaster and presenter, Clare Balding.
Hundreds of independent eye care professionals tuned in for the inspiring one-hour special online webinar, 'The Future is Bright', at 6pm on Wednesday 23 June, which featured a panel of Essilor's vision care experts discussing the state of the optical market.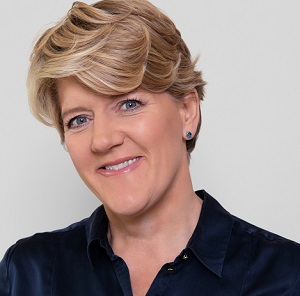 In an address to viewers, Clare Balding explained that after months of pandemic restrictions, where two out of three spectacle wearers were overdue an eye test and left with "burnt out" eyes from the Covid Zoom boom, Essilor now believes the future is bright for opticians.
Managing director, Tim Precious, who headed up the panel discussed reasons to be hopeful with key topics including consumers coming out of lockdown more focussed on their health than ever before and homeworkers shopping locally offering the opportunity for ECPs to attract a younger patient.
The panel agreed that current market conditions require two things right now, visibility and differentiation. It answered questions on harnessing new trends using digital media to drive consumers in store, advanced technology to provide an enhanced measuring service, and personalisation to meet consumer demand and gain customer loyalty.
Tim Precious said: "With the economy forecast to grow by seven per cent this year, we are already seeing our customers experience a really strong bounce back.
"We are incredibly positive about the year ahead and our new customer partnership programme forms a critical part of the support we will be providing to ECPs.
"We are combining our collective strengths, our Essilor assets and the premium quality of an independent optician's expertise to create 'Essilor Experts'."
Essilor Experts bring together digital 'drive to store' campaigns to attract patients in store and allows ECPs to offer a personalised optical experience via state-of-the-art optical equipment to provide the most accurate eye examination possible.
Alongside this, ECPs will receive full support from a bespoke Essilor team and gain access to an exclusive online community with fellow opticians.
A new Companion Progressive Web App will allow members to track a patient's optical journey to better understand their needs and boost satisfaction.
A series of five state-of-the-art roadshows will take place across the UK for ECPs interested in joining the programme.
'The Future is Bright' broadcast airs again on 8 July at 12.30pm. To register for a pass visit https://futureisbright.co.uk/