Blackfin Partners with Pagani Automobili
Italian excellence lies at the core of the partnership between Blackfin – eyewear industry leader specialized in titanium frames, and Pagani Automobili – one of the most exclusive Hypercar brands in the world.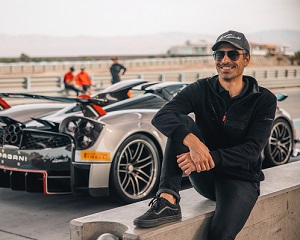 Selected as a brand partner for some of the key events hosted exclusively for the owners of Pagani supercars, Blackfin added to the customer experience the Modena-based manufacturer reserves for owners. Among the appointments on the 2021 calendar were the Pagani Raduno – The Vanishing Point, held in Rome at the end of August, and the SOC – Supercar Owners Circle, held in Croatia in September, that brought together many collectors in their supercars for a guided cruise-in through breathtaking scenery. Lastly, the Pagani Raduno – The Drive, in October, saw more than 20 Pagani hypercars convoy through the streets of Austin, Texas (USA).
At these memorable events, each participant received a personalized gift – a pair of Blackfin sunglasses in its own case with a special nameplate, exclusive packaging designed in cooperation with the Pagani Automobili design team.
With the Pagani logo and the initials of each recipient laser-engraved on the titanium temples, the sunglasses are a symbol of design excellence and top-tier technology and, above all, a sharing of values based on the most authentic and exclusive Made in Italy products.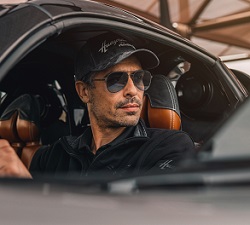 Established by Horacio Pagani in 1998, Atelier Pagani is today one of the most exclusive Hypercar brands in the world. Its corporate philosophy is based on Renaissance concepts promulgated through the works of Leonardo da Vinci, who believed that Art and Science are synergistic fields of study and can "walk hand-in-hand".
Inspired by this principle, Pagani Automobili creates by blending technology and taste, function and beauty, artisan craftsmanship and engineering expertise.