BCLA Presidential Address to look at how ECPs can adapt in a post pandemic world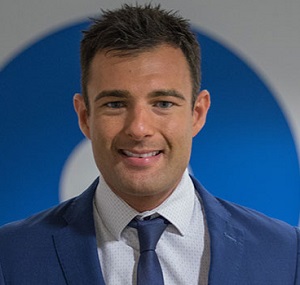 The President elect of the British Contact Lens Association will use his inaugural address to look at how eye care professionals can best use the experience of COVID-19 to prepare themselves for the 'new' post-pandemic world.
Neil Retallic, Global Professional Services Manager for Menicon, will formally take over as President from Indie Grewal following the BCLA's forthcoming AGM on Tuesday, 7 September.
His first engagement will see him present an online webinar session entitled 'The person behind the contact lens – through a pandemic and beyond'.
He said: "The pandemic has given us an opportunity to think differently and reflect on how we utilise technology as eye care professionals, to keep pace with the evolving needs and behavioural changes of our patients.
"Mental health related issues have doubled in 2021 compared to before the pandemic and this presentation discusses how we can best relate, influence, motivate and maximise success for our contact lens patients in this "new" world."
Neil is an assessor and examiner for the College of Optometrists. His previous roles include Professional Services Manager for CooperVision, Learning and Development Manager for Vision Express and Optometry Teaching Fellow for the University of Manchester.
He has been involved with various organisations across the sector and is currently part of the GOC Education Committee, Chair of the BCLA Education Committee and a Past Chair of the British and Irish University and College Contact Lens Educators. He has been awarded fellowships from the BCLA and IACLE.