WIDEX bring home four Golden Lobe awards at AIHHP 2022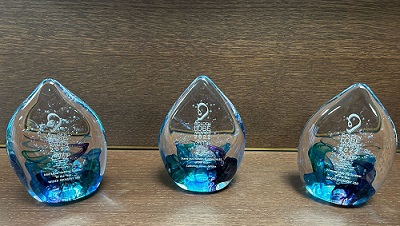 Widex UK & Ireland were delighted to win four awards at the 15th Golden Lobe awards, hosted by the Association of Independent Hearing Healthcare Professionals.
The awards, which are held annually, recognise the contributions of manufacturers within the hearing aid industry, for categories spanning product and service. Widex were delighted to receive awards for:
– Stand-out individual – Non-sales of the year, winner – Catherine Jones, Customer Services Manager
– Stand-out Individual – Sales of the year, Highly Commended – Paul Leeming, National Training Manager and Territory Sales Manager
– Mid-Level Hearing System of the year – Widex Moment 330
– Primary Hearing System of the year – Widex Moment 220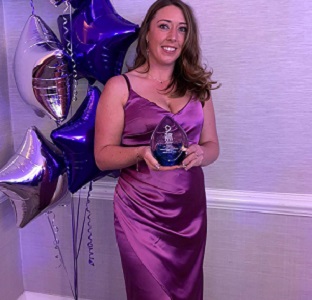 Catherine Jones said, "I am incredibly proud to have been recognised as winner of non-sales stand out individual. My award is now sitting proudly on my desk as it is also recognition of the effort and support my team and the entire Widex family put in each and every day to provide the best service to our customers."
This success comes off the back of a busy year for Widex UK and Ireland, which has seen the complete renovation of their UK offices to create an impressive customer and retail experience area, which Widex has utilised to hold many customer events throughout the year; their first ever charity gala event; as well as significant upgrades to their Widex Moment range of hearing aids.