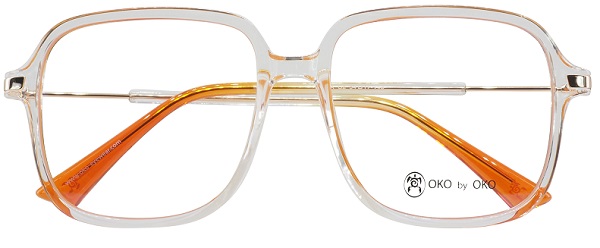 WHO AM I? ALIX.
Confirming this trend of oversized frames, OKO by OKO has created a new plastic line for women as a revival of the 70s – whose design is a renaissance of oversized frames with geometric lines and shapes – in an always modern approach and in the tune with the times – without losing the essence of the brand, which is constantly reinventing itself.
ALIX Col 02
(left)
This new line for women is an interesting metamorphosis in the OKO by OKO women's collection which evolves under the sign of an offbeat design, moving away from a standardized and conformist fashion – more inspired by modern art and contemporary design.
With the ALIX frame, it's the discovery of volumes (size 54-17) and light. OKO by OKO explores transparency in several tones and plays with the optical and light effects induced by an internal colored border that changes with the movements of the head.
Wearing the ALIX glasses – it's a real lifestyle.
It is going beyond your own borders. It is to find a form of freedom. It's about expressing your identity.
Wearing the ALIX glasses is more than a fashion accessory, it is a statement of one's own personality – unique and irreplaceable in each of us.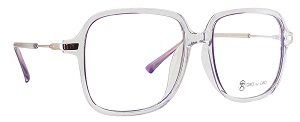 And there, we realize the obvious: everything is consciously and elegantly shifted, as if the brand gave life to its ideas and its creations by thinking only of one thing: to allow the wearer to reveal himself and to dare to display his personality.
ALIX is available in 4 colours – ALIX C01 (cristal / blue border) – ALIX C02 Top Left (cristal / orange border) – ALIX C03 Lower Right (cristal / purple border) – ALIX C04 (cristal / black border)