New Year's Honours for those in Optics
A number of people have been awarded Honours in the New Year's List.
Sarah Joyce, Superintendent Optometrist at ASDA, also received a BEM services to Primary Optical Care during the Covid-19 response. Sarah said she was honoured and thanked all her colleagues for their support.
Optometrist Ruth Perrott also received an MBE for her services to people with sight impairments in Africa.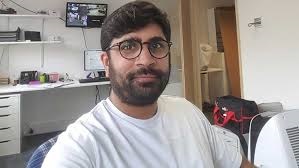 Optometrist Tanjit Dosanjh, Founder and CEO, The Prison Opticians Trust, (iamge left) has received an OBE in this New Year's Honours.
The honour recognises his services to optometry in prisons and reducing re-offending with the organisation he founded and leads.
The Prison Opticians Trust provides eye care to more than 14,000 prisoners a year and offers training opportunities to reduce re-offending.
Read the story about the Prison Opticians Trust here