New Role for Director of Professional Examination at ABDO
Alicia Thompson, currently Director of Professional Examinations for the Association of British Dispensing Opticians (ABDO), will relinquish this role to take on the new role as Director of Education, Research and Professional Development for the Association from 1 August 2022.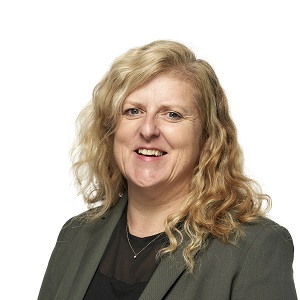 Alicia's new role will combine overall responsibility for the future development of both registerable qualifications as well as a suite of post graduate qualifications and awards. In addition, Alicia will be responsible for developing a new programme for academic advancement for existing and future members.
Alicia will also take charge of ABDO's reformed Research and Clinical Committee, which will be at the cutting edge of professional advice, clinical research and developing international collaboration in advanced optical education and understanding.
ABDO General Secretary Sir Tony Garratt said when announcing Alicia's new appointment, "Alicia is an outstanding optical educator with a well-deserved and growing international reputation. This appointment demonstrates ABDO's total commitment to enhancing the profession and developing and promoting the role of dispensing opticians. I regard this appointment as a real step change in how the profession will be viewed in the future and I expect Alicia's new role to have a global impact on the whole world of optical education. This is more than exciting, it is transformational."
Commenting on her new role Alicia said, "It is an absolute honour for me to take on this new and exciting position with ABDO. Creating opportunity in all aspects of our roles, developing pathways and establishing a research base relevant to our profession will be beneficial to both members and the profession moving forwards."
Picture by Edward Moss Photography
All rights reserved.
ABDO