Materika Piuma by Look–made in Italia: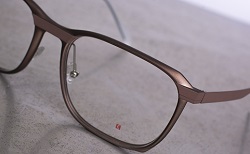 The exceptional light weight of magnesium!
With its ongoing commitment to research, Look-made in Italia introduces MATERIKA PIUMA, two optical magnesium frames that combine extreme beauty and light weight. Magnesium is the lightest metal in the world and, thanks to its unrivalled performance features, is widely used in Formula 1 and aerospace applications. After a year of strict testing and trial runs, the company found the perfect mix for robust frames with soft lines and almost imperceptible weight.
Look-made in Italia has invested more than 40 years in eyewear industry research. That kind of experience paved the way to using magnesium, a completely non-toxic material commonly found in nature but extremely difficult to work with, except using the most advanced technologies.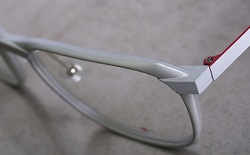 Inspiration for the new PIUMA series mirrors that of the entire MATERIKA line, where beauty owes its DNA to the study of dynamism. Specifically, in the wind tunnel, where shapes seem to be molded by a wind current that caresses the surface while the sharp edges of the bridge and end pieces appear to dissolve into the rims, in a fluid-like flow.
The colors of the line play up the contrasts between matte and polished details that leave room for shimmering shades to highlight the dynamic aspect of the frames. The temples lend continuity to the coloring with bright colors or metallic finishes on the inner surfaces. Each style comes in six versions, including a pure gradation that evokes the color of magnesium in its elemental state.
All MATERIKA PIUMA frames are traceable because they are developed, designed and produced entirely in Italy by LOOK-made in Italia.