LDNR by GLBL Eyewear Group: A strong tailored and versatile style since 2013
Inspired by the modernist tribes, the heritage dwellers and the infinite detail of our surroundings. Like our city, accessible to all.
Like our city, living in the moment. Like us, proud to be LDNR.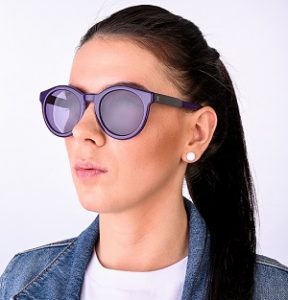 First launched in 2013 by Jonathan Van Blerk, LDNR evolved out of an idea to create an engaging street oriented sunglasses collection with a bold attitude, immersed in the UK music scene – and with particular links to The Isle of Wight Festival.
Forming longstanding ties with British sub culture, music festivals, and VIP events where no other eyewear brand had yet set foot, Van Blerk created a following of music lovers and festival fanatics who coveted a modern style in sunwear with an identity that was both a little bit underground and unique in design – as well as affordable.
"Ever since 2015, LDNR has been a fantastic and key addition to The Isle of Wight Festival and is now part of its future and history having provided eyewear to iconic bands and artists, among others Pharrel, Queen, Richard Ashcroft, OCS, Blur and the Kaiser Chiefs….to name a few!" John Giddings, owner and promoter of The Isle of Wight Festival
What does it mean to be a LDNR (LonDoNeR)?

"We've come a long way since 2013, and I am proud to see the brand growing beyond the UK," said Jonathan Van Blerk. "LDNR has been an incredible personal journey for me. When we started out, the brand evolved by telling an engaging story of each area of London, with inspiration from its iconic streets. As I see it, London is truly one of the most international cities in the world, a place where we can all be ourselves all of the time, a place of inspiration, desire, excitement and energy."
He continues: "But start-ups don't always have it easy, and we have fought hard for our brand, its integrity and what it represents. In 2017, we won a legal battle against Nike who used "LDNR" as an abbreviation for Londoner in a multi-million campaign. This was an almighty step for the protection and notoriety of LDNR, and empowered us with determination, commitment, energy and drive!"
This year, LDNR looks forward to packing further punches with not one but three whole years of creativity built into a very new and innovative, fashion-fuelled collection soon to be introduced as LDNR SS22, to the rest of the world!