Preview of two new exclusive Danshari models with surprising shapes:
Eugene and LoveU see them at MIDO
Eugene and LoveU are two of the new eyewear models by Danshari that will be presented at the next edition of MIDO.
For these two models Danshari, brand Made in Japan, took inspiration from the Japanese concepts of essentiality and minimalism.
Both models are part of the Coup de foudre rouge collection, a collection entirely dedicated to women. Very evocative name – in English: red lightning strike – which combines the idea of falling in love at first sight with absolute passion.
A collection that amazes for the sophistication of the lines, materials and details, which enhance the characteristics of elegance and fineness of a modern, dynamic woman with a great personality.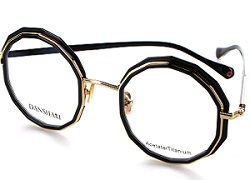 Eugene, with a titanium wire front that encloses an acetate structure, is characterized by its polygonal shape with 14 sides, here minimalism blends with aesthetic beauty. Available in black, transparent champagne and havana.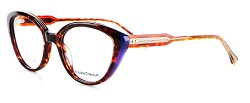 LoveU, with its sensual cat-eye shape, has an acetate front with double lamination that highlights the charm of the colours: black blends with red, Havana blends with purple and red blends with havana.
The temples of both models feature a double lamination that enhances the entire beta titanium core.