IOT Lenses has signed a new agreement to support the International Opticians Association (IOA).
IOA president Fiona Anderson says, "I am delighted IOT has committed to support the IOA. I have had personal knowledge of the company for many years and their research and innovation in digital lens design enables eyecare practitioners to offer tailored solutions to their patients, supported by a team of committed professionals with a proven track record of academic research and engagement with the sector as a whole. As face-to-face conferences and trade shows begin to resume, I look forward to reacquainting myself with colleagues from IOT."
IOT is an international company with offices in Spain and California (USA). It has more than 15 years of experience researching and developing digital ophthalmic lenses.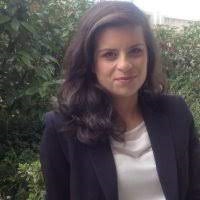 Carolina Gago, General Manager of IOT says, "At IOT, we are immensely proud to have established a collaboration with the International Opticians Association to contribute to the professional development of all those who love our profession with passion and want to execute it with excellence." She adds, "When I started my studies, I was fascinated by two fundamental aspects. One is the technical and clinical mixture that occurs in our profession. The other was the personal purpose I found in it – improving people's quality of life by improving their vision. The complexity of our profession and the tremendous impact it has naturally leads us to create an interconnected community of opticians, where all professionals can support each other by creating synergies that allow us to progress and evolve quicker, elevating our profession."
More about IOT
IOT understands in depth the geometric surfaces on which the lenses are designed, and has several patents. It offers you the highest technology, the most sophisticated digital ophthalmic lenses and all the services opticians need. Clients have their disposal IOT's  experienced team of professionals throughout the whole process, from creation to market strategy.
IOT offers partners all the necessary tools to be successful in the market, such as accessibility to cutting-edge Free-form lens designs and exclusive services. Working with IOT allows business partners to be as innovative and competitive as the top industry leaders.
If you want to discover more about IOT please visit iotlenses.com, or go to www.ioassn.org  to find out more about the IOA.