Independents Day turns the spotlight on commercialising myopia management
Eighty proactive practitioners attended Independents Day at the National Motorcycle Museum in Birmingham on July 4, returning to the venue and date where the event began in 2005.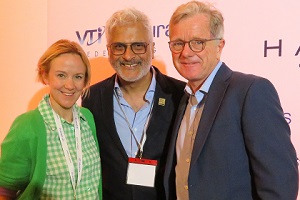 Every session, and each of the eight main speakers, emphasised speaker Nick Dash's opening message of this 'once in a lifetime opportunity' for children to avoid the potential risks of developing myopic pathology later on in life.
The keynote speaker, US optometrist and entrepreneur Dr Gary Gerber, gave his high-impact presentation from a beach in California. The co-founder of Treehouse Eyes, the world's first dedicated myopia management clinics, highlighted the importance of optometrists having the right mindset and using 'all the tools in their toolbox' for slowing down the progression of myopia.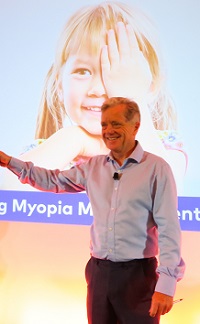 He also recommended that practitioners look at their appointment scheduling, perhaps adding a few hours at an advantageous time and advised that monthly fees were accepted better by parents.
In the 'Myopia MY Way' session, leading UK independents Sarah Farrant, Indie Grewal and Bhavin Shah, frontrunners in offering myopia management, shared their case studies and the lessons they had learned in practice.
Optometrist Craig McArthur flew in to iDay from Scotland especially and shared his practice's commercial strategy for myopia management and in particular, his successful pricing model and margin analysis calculations.
Treehouse Eyes co-founder Matt Oerding also spoke from the US on its national Independence Day holiday, explaining how not to market myopia control by sharing amusing advert errors of judgement. Popular UK speaker Sarah Morgan concluded the presentations by continuing the theme, emphasising the importance of positive communication, rather than the potentially negative conversations about future pathology, and encouraging all practitioners to start the conversation for their patients aged six.
The day ended with a roundtable discussion and Q&A session featuring all of the speakers, including Dr Gerber and Mr Oerding on screen from America.
Event organiser, Proven Track Record Managing Director, Nick Atkins, said: "I was a bit concerned about bringing back the event after the challenges of the last few years, but iDay22 went brilliantly.
"I knew the speakers were good, but they were all actually amazing, with lots of great tips on how to avoid potential pitfalls. A few delegates came up to me to express how impressed they were which was a huge relief. The iShow exhibition had a great buzz about it which was also gratifying," he concluded.
A Specialist Club meeting on the opportunities and strategies for contact lens growth was held the day before at the same venue. Organised by Positive Impact, it attracted 20 independents.