IACLE celebrates the achievements of its 2022 Award winners
Contact lens educators from three countries – India, the United States of America, and the United Kingdom – receive prestigious awards from the International Association of Contact Lens Educators (IACLE) for their efforts in contact lens education.
IACLE has today announced the winners of the 2022 IACLE Contact Lens Educator of the Year Awards to recognize and reward achievement in contact lens education, and the 2022 IACLE Travel Award that supports educators attending major international meetings. This year's awards will be presented at events around the world.
Thanks to the generous sponsorship from CooperVision, three IACLE Contact Lens Educator of the Year Awards will be presented, one for each of its three global regions. To receive their awards, winners will travel to the American Academy of Optometry (AAO) in San Diego, USA (26-29 October) or the British Contact Lens Association's (BCLA) Clinical Conference & Exhibition in Manchester, UK (9-11 June 2023).
The 2022 IACLE Contact Lens Educators of the Year are:
IACLE Americas Contact Lens Educator of the Year


Dr Lindsay Sicks
Illinois College of Optometry, Chicago, USA
  IACLE Asia Pacific Contact Lens Educator of the Year

Lavanya Kalikivayi
Ahalia School of Optometry, Kerala, India
 IACLE Europe/Africa – Middle East Contact Lens Educator of the Year

Carole Maldonado-Codina
University of Manchester, UK
Dr Sicks commented on her award: 'I am honored to be chosen as IACLE's 2022 Contact Lens Educator of the Year for the Americas. During the challenging pandemic times, IACLE has served as a sounding board and a resource for fresh ideas and perspectives on how we can deliver contact lens education to our students, no matter where in the world we teach.'
'We are proud of our continuing partnership with IACLE to support these awards. Eye care professionals around the world are indebted to the talent, enthusiasm and experience of hundreds of contact lens educators. We congratulate the recipients of this year's awards and thank them for their tireless efforts to inspire the next generation of professionals,' said Karen Walsh, Director, Global Professional Affairs – 1 Day & FRP Brands for CooperVision.
This year, one IACLE Travel Award – funded by all IACLE's industry sponsors – will be presented.
The 2022 IACLE Travel Award winner is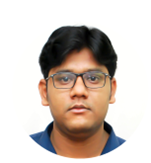 Asif Iqbal from Sankara Nethralaya in Chennai, India, who says he is 'extremely honored'.
IACLE President Professor Philip Morgan added: 'We are excited to announce this year's Educator of the Year and Travel Awards. Receiving these accolades represents a great achievement for our winners. We are grateful to CooperVision and all IACLE sponsors for sponsoring these important awards once again.'
Click here for full details of the IACLE Contact Lens Educator of the Year Awards
Click here to find out more about the IACLE Travel Awards
About IACLE
The International Association of Contact Lens Educators was established in 1979 and is a non-profit, non-political association. IACLE has 754 (as of June 2022) active members in 81 countries and welcomes contact lens educators from all eye care professions and related disciplines. IACLE is dedicated to raising the standard of contact lens education and promoting the safe use of contact lenses worldwide. It is the leading provider of educational and information resources essential to contact lens educators. IACLE is supported by leading global contact lens manufacturers: Platinum Sponsor Alcon, Gold Sponsor CooperVision, Silver Sponsor Johnson & Johnson Vision, Bronze Sponsors Bausch + Lomb and Ophtecs, and Donor Sponsor Euclid.