GOC appoints Steve Brooker as Director of Regulatory Strategy
The General Optical Council (GOC) has appointed Steve Brooker to lead its Education, Policy, Standards and Communications and Engagement functions as Director of Regulatory Strategy. A brand-new role, it has been created following the recent appointment of Leonie Milliner as Chief Executive and Registrar and a reshaping of the GOC's Senior Management Team. It forms part of a wider change programme to ensure the successful delivery of the regulator's 'Fit for the Future' five-year strategic plan.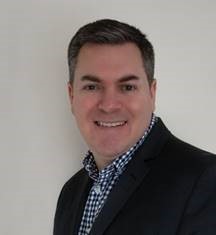 Steve Brooker is currently Head of Policy Development and Research at the Legal Services Board (LSB) – the oversight regulator for the legal profession in England and Wales. His key responsibilities include strategy and business planning, policy development, the LSB's research programme and statutory oversight of the Legal Ombudsman and Solicitors Disciplinary Tribunal.
He has a wealth of experience in consumer and regulation policy having worked across a range of markets and published a series of influential reports. Prior to his current role he established the Legal Services Consumer Panel, which he led for five years. Steve was formerly Head of Fair Markets at Consumer Focus where he managed a policy and public affairs team working on a wide range of issues including financial services, the digital economy, consumer law, redress and enforcement.
Steve Brooker said: "I am absolutely delighted to be joining the GOC as its new Director of Regulatory Strategy. The GOC is a modern regulator with an ambitious agenda for change, and it will be a great privilege to help deliver its important reform programme and shape the future strategic direction of the organisation.
I'm joining at a time when the sector is facing both unprecedented challenges and exciting opportunities. I'm greatly looking forward to working with the committed and impressive team, and with the regulated community and wider stakeholders, to help achieve a world-class regulatory system focused on the needs of patients and users of optical services."
Leonie Milliner, Chief Executive and Registrar, said: "I am delighted to announce Steve Brooker's appointment as the GOC's Director of Regulatory Strategy. Steve's experience in legal services regulation will be of direct benefit to us; bringing fresh perspectives and challenge to our approaches to healthcare regulation as we move into the new landscape of regulatory reform."
Steve will commence his role on 23 May 2022.