Treatment success highlighted by contact lens discomfort clinical trial
Contact lens discomfort among soft contact lens wearers can be successfully treated with the Eye Doctor Premium Heated Eye Compress plus the Eye Doctor Tea Tree Lid Wipes, according to the results of a recent clinical trial.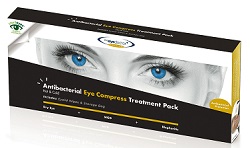 The trial produced 'statistically significant improvements' in many symptoms among soft contact lens wearers and concluded that the Eye Doctor Premium Heated Eye Compress, plus Tea Tree Lid Wipes, is a promising treatment for those who have complaints, "enabling them to wear lenses longer and with fewer problems, and so may be thought to aid contact lens patient retention and reduce drop-out."
Eleven contact lens wearers were enrolled on the trial, with 10 completing the Contact Lens Dry Eye Questionnaire after following the Eye Doctor regime. Their subjective vision score and comfort score were also evaluated, along with the pre-lens non-invasive tear breakup time and the meiboscore.
Statistically significant improvements were found for 75% of the symptoms queried with the questionnaire, with improvements that could be subjectively and clinically significant. Vision and overall lens comfort scores were improved with significant improvement found for subjective near vision.
Small improvements were found for some clinical vision measures, daily wearing time, pre-lens non-invasive tear breakup time and biological microscopy. Additionally, 75% of the subjects were enthusiastic promoters of the treatment. Seven (70%) gave favourable comments about the regime.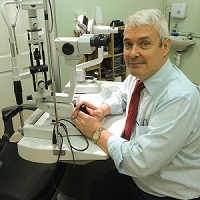 Contact lens and dry eye specialist, Andrew Price, the Body Doctor's head of professional services, who conducted the trial, said: "We know over 75% of patients will discontinue contact lens wear at one time or another due to discomfort. We also know dry eye, marginal dry eye and blepharitis eye are risk factors for contact lens discomfort. Patients with contact lens-related dry eye may complain of dryness, discomfort, irritation, or a foreign body sensation,with up to 50% of soft contact lens wearers complaining of dryness.
"However, under the radar, are the vast numbers of wearers who often experience discomfort and do not report their symptoms. Because we are not proactively asking or treating the underlying problem, largely not caused by the contact lens and therefore not solved by lens changes, these patients and practice income are lost, often forever. Now this can be successfully addressed."
The clinical trial abstract and poster were revealed at the joint conference of the Association for Independent Optometrists and Dispensing Opticians (AIO) and the British Association of Behavioural Optometrists (BABO) in Kenilworth in October.
Both the clinical trial abstract and poster can be viewed and downloaded from www.eyedropsdatabase.co.uk/eye-drop?id=599