Calling all Experts
Essilor Ltd has announced a challenge to help inspire ECPs to get creative with point-of-sale promotional materials to showcase their practice.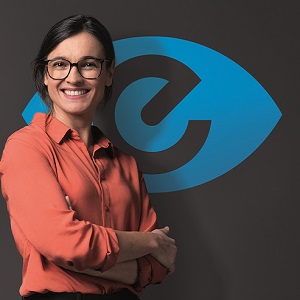 Since launching the Essilor Experts customer partnership programme just under six months ago, it has successfully provided independent practices with the resources to drive their practice forward. To celebrate, Essilor has launched a challenge calling for all Essilor Experts to submit a photograph of point-of-sale materials being used to create inspiring displays in-store.
The best displays will be in with the chance of winning one of five amazing prizes, including a professional photoshoot to develop personalised marketing materials, luxury hampers and Amazon gift cards.
Tim Precious, managing director at Essilor Ltd said: "The Essilor Experts programme helps to drive traffic to stores, engage patients and support practices with improving business performance and efficiency.
"It anticipates the needs of patients to help keep ECPs ahead of their competition and support their path to growth. We are continuing to evolve our offering to ensure that new content and tools are made available for our customers.
"As we reach a key milestone, we would like our Essilor Experts to showcase their practices and demonstrate their uniqueness on the high street by submitting the best displays."
To enter the challenge, Essilor Experts will need to take a picture of Essilor Experts materials from the welcome pack in their practice and upload them onto the EssilorPRO portal.
Essilor Experts have until Saturday 30 April to enter the challenge. The winners of the challenge will be announced in May.
Vist https://essilor.typeform.com/to/oJEh4bIb?typeform-source=ecp.essilor.co.uk