Bayfields appoints People Director to develop employer brand and values
Claire Hickling brings 27 years of HR experience to the role, which she says will be essential in developing an employer value proposition which acts as a magnet to talent, creates a people-centric environment and empowers individuals to develop their careers within the business.
Having spent five years as HR Manager with manufacturing business McBride Plc, Claire moved to Mabey Hire, a construction business, where she spent seven years as HR Director. She later spent two and a half years as Head of HR with Advanced Supply Chain, before taking a 12 month position as People and Culture Director at Modern Milkman.
Claire, who will be based in Esholt, said: "My last role was with a start-up business that quickly moved into a scale-up, and the pace and culture of that movement is very similar to what Bayfields is experiencing today.
"There are already 43 practices within the Bayfields family, and we have ambitions to keep growing. My job will centre on ensuring that while the acquisition trail continues, we retain our established culture and values, so that the people working for and joining the business have positive experiences every step of the way.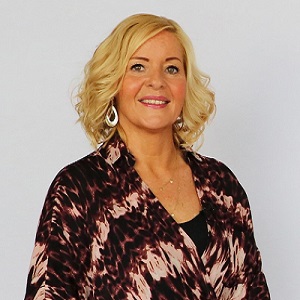 "I want to look at all the things that make working for Bayfields special and elevate them even more, because providing the very best service for our clients starts with happy, engaged employees. If our teams are proud to work here and love what we stand for, that will emanate through to clients when they visit us for appointments."
Claire will also be tasked with developing the Yorkshire headquartered company's training and personal development programme, with the aim of increasing retention rates by identifying internal promotion opportunities for existing employees.
She said: "Feedback suggests that team members want to stay with us for many years, and to do so they actively seek out new roles within the business. For example, some of our colleagues hope to one day move into the role of a dispensing optician with us, and we recently promoted two practice managers into Area Support Manager positions
"To make this progression accessible for everybody requires the right tools and systems, so I'll be getting out to practices and speaking to teams on the ground to find out what they need, as well as how we can make improvements to our recruitment and onboarding processes
to become even more attractive to new talent. Great people policies aren't made in offices, you must embed yourself with those who you hope to benefit from it."
She added: "Ultimately, my aim is to help create the foundations for high growth by developing an effective, engaging, people-centric environment that makes us first choice for new talent, and the only choice for the people already working here."
Royston Bayfield, Founder and CEO of Bayfields Opticians and Audiologists, said: "Over almost three decades working in people-focused roles, Claire has gained invaluable experience which she is already putting to great use within the business.
"She has a clear vision on how we can reformulate our employer brand to create a great place to work, and a proposition which puts us front of mind for people looking for new roles in the industry. With her taking charge on this front, our teams have the brightest of futures ahead."